Kapiti Benchtops offers custom made high pressure laminate tops.
Our benchtops come in a large range of colours and styles, utilising all major laminate brands such as Formica, Laminex, Prime and Wilsonart.
Choose from a selection of decors, including woodgrains, stone, marble, concrete and solid colours.
Please note that dark colours and high gloss finishes are more likely to highlight finger marking and wear and tear.
Laminate is a popular material choice as it is:
Cost effective

Easy to clean and care for

Hard wearing

Huge variety of colour and styles to choose from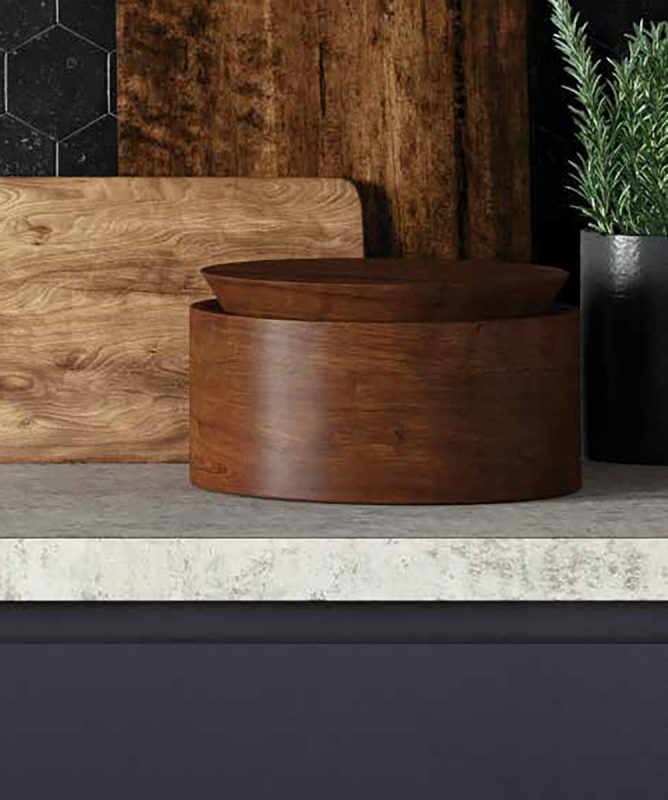 Profile
Benchtops can be edged in many different options and thicknesses. The most popular being a rolled or square edge.
Rolled Edge
A rolled edge provides a clean, consistent look with no joins. It is ideal for environments where pointed edges need to be avoided or impact with the body might occur.
Square Edge
Is made by clashing the benchtop edge with a piece of the same laminate to create a true square edge (a dark line will be visible on lighter colours).
ABS Edge
ABS edgetape is available to match selected laminate colours. The edgetape blends with the benchtop disguising the black line edge, creating a seamless look of uninterrupted lines.
Waterfall
A waterfall profile is made by clashing the benchtop edge with a piece of the same laminate to create a more modern and stylish detail at the end of the benchtop.
The standard thickness of a benchtop is 37mm but we can custom make to your personal preference.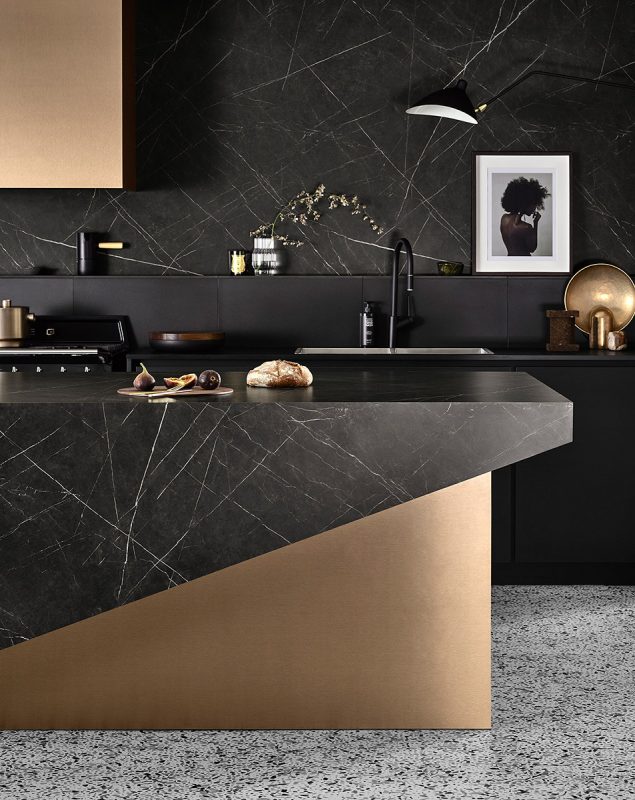 Upstand
You have the option of having your benchtop manufactured with an upstand. There are two types of upstands – coved or square. We would recommend using a coved upstand behind the sink area as this doesn't require a join and is more suitable around wet areas.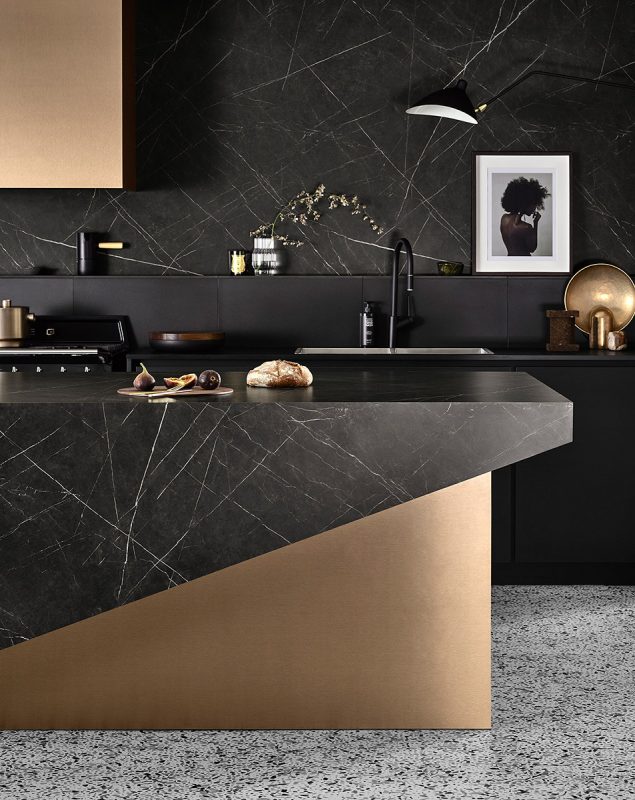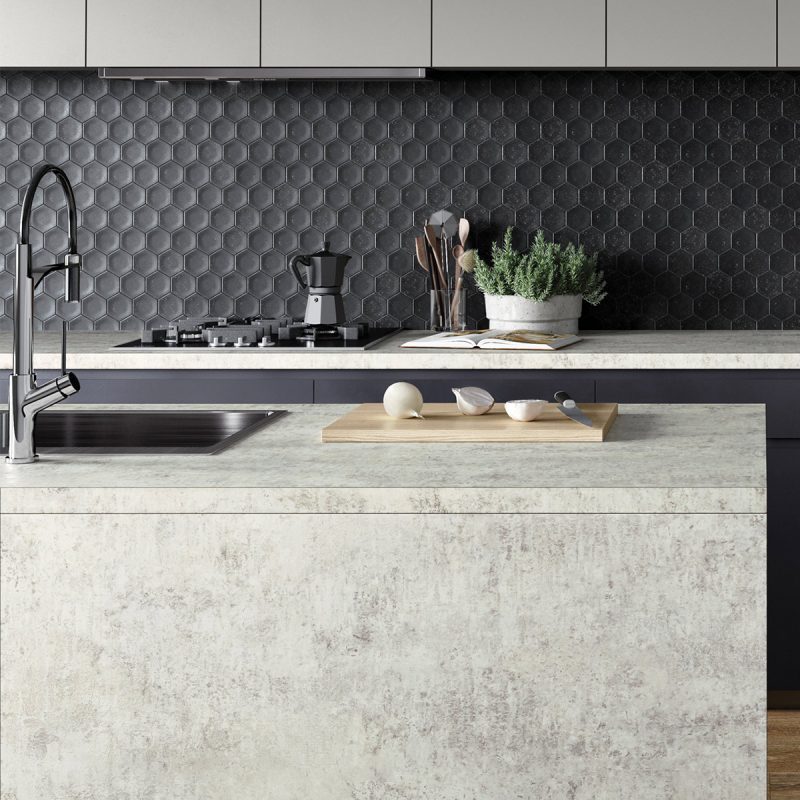 Sink Inserts
There are many different brands of stainless steel sink inserts available. We are only too happy to supply a sink you require, or we can fit your own specific sink provided.
Please note that as laminate is extremely thin, we do not undermount sinks (where the sink is fixed under the benchtop) into the laminate material so sinks will need to be topmounted.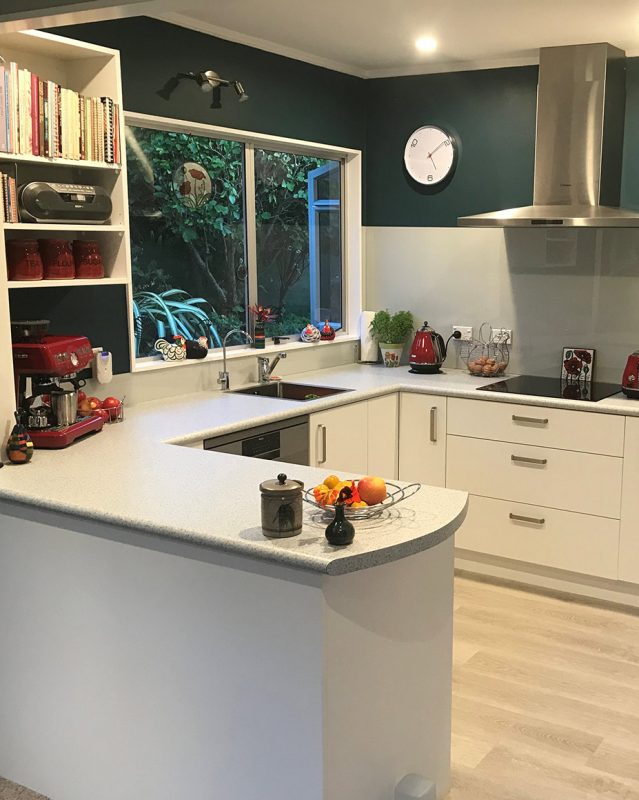 Process
Choosing a Colour
Please contact us to discuss your benchtop requirements. We have a large range of laminate samples you can view in our showroom to help with your colour choice.
Quote
Once you have made your selection a quote can then be provided. We offer a free measure and quote service for the Wellington/Horowhenua regions. Alternatively, you can provide us with your own measurements for an estimate. If you are happy with the quote the next step is to arrange a template date.
Template
To get an accurate fit, one of our team members will visit your home and make a custom template. Please note that to do this, removal of your benchtop is necessary.
Manufacture/Install
Once your template has been completed, our skilled fabricators will manufacture your benchtop. You can expect approximately one week's turnaround from template to installation.
Supply Only Service
We also provide a supply only service. If you provide a detailed plan, we can fabricate to measurements supplied.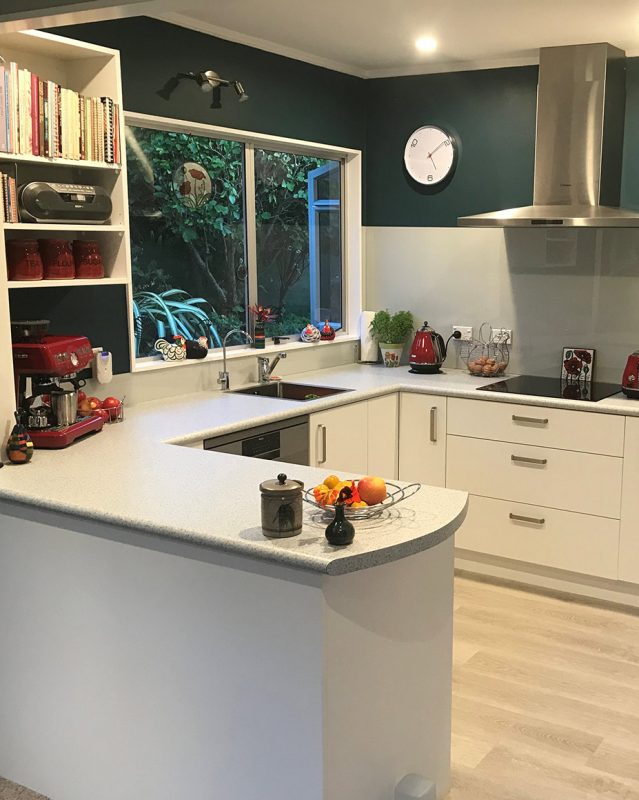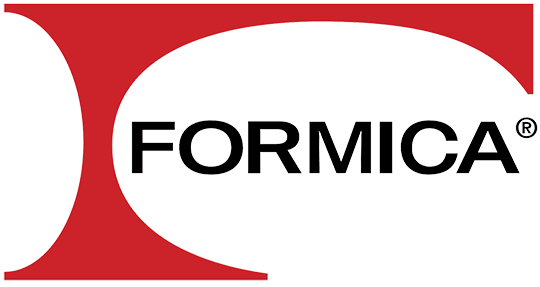 Timeframe
You can expect the fabrication of your laminate benchtop to be completed within three weeks.