Kapiti Benchtops offers a number of solid surface ranges.
Transform your kitchen and add value to your home with a natural or engineered stone benchtop from Kapiti Benchtops. 
Our skilled team manufacture and install hard-wearing stone surfaces for kitchens, bathrooms and laundries. 
Choose from a number of stone brands including Caesarstone, Uniquartz, Silestone and natural granite.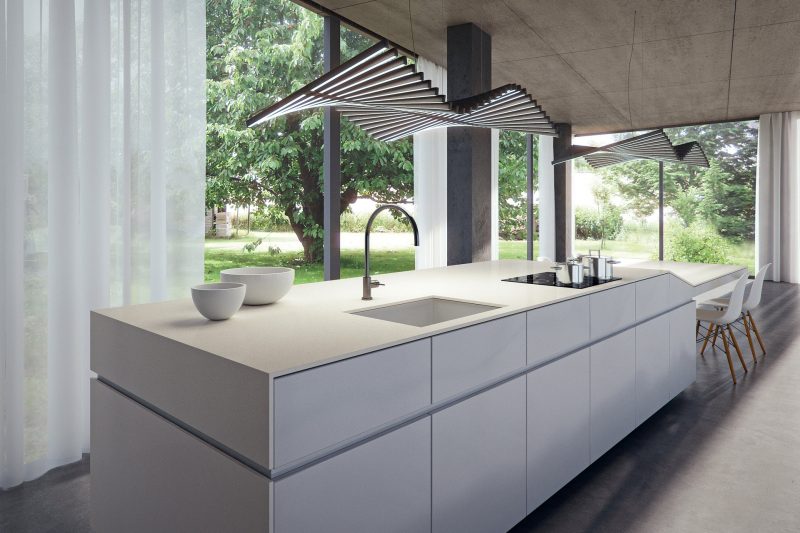 Engineered stone
Engineered stone is a product which consists of up to 93% natural quartz which gives it extraordinary hardness and resistance. Due to the compact and non-porous structure, engineered stone never requires sealing. Engineered stone comes in a variety of 20mm or 30mm slabs depending on product choice. Standard profile is a pencil edge.
Key advantages of using engineered stone:
Hard wearing
Stain resistant
Low maintenance
Non-porous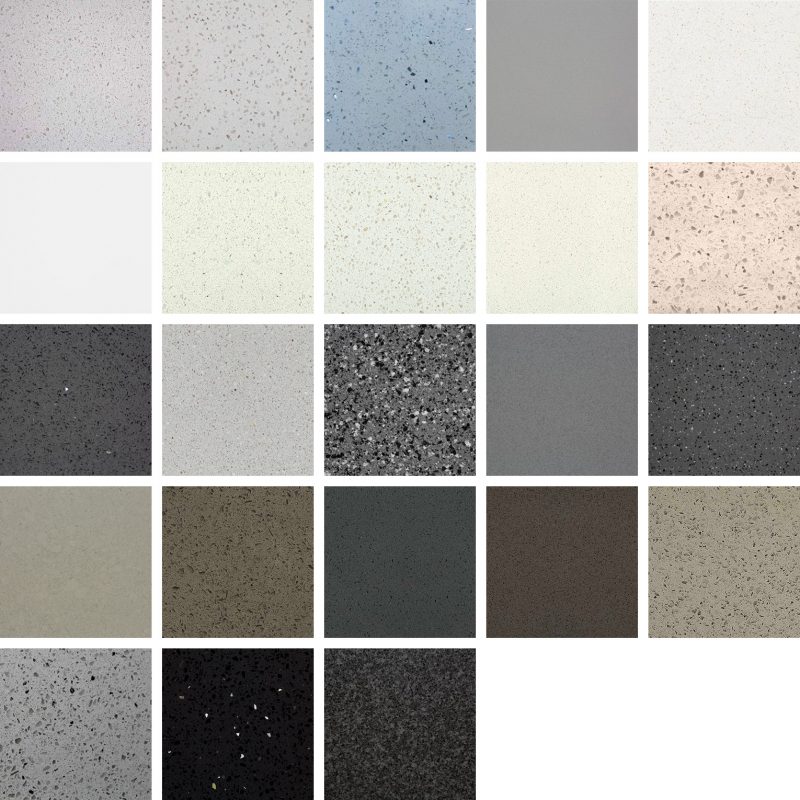 Engineered stone colour range
White Ice
White Snow
Diamond White
Sparkling White
White Sand
Plain White
Astral
Gelsomino
Arcadia
Crema
Diamond Grey
Sinza Grey
Cosmos Grey
Slate Grey
Lily Grey
Pearl Lava
Theron
Marengo
Naxos
Triton
Saturn
Diamond Black
Nite Dusk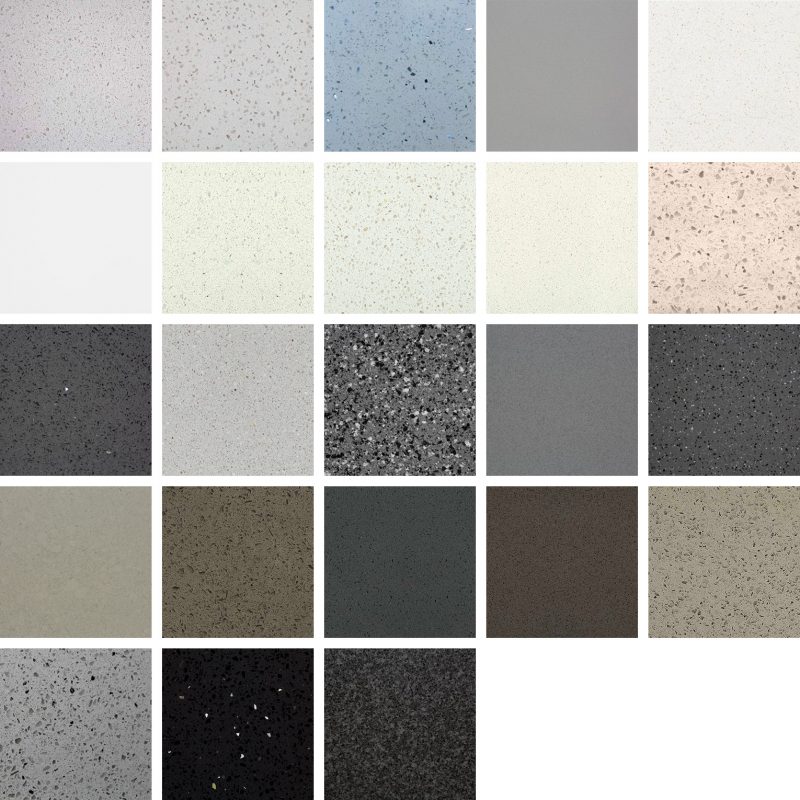 Granite
Granite is 100% natural. If you are after a unique kitchen benchtop, then this product is for you. No two slabs of granite are the same.  Our stone is sourced from major granite producing countries:
Brazil
India
Italy
Greece
Spain
Granite slabs generally come in 30mm thickness. Standard profile is a pencil edge.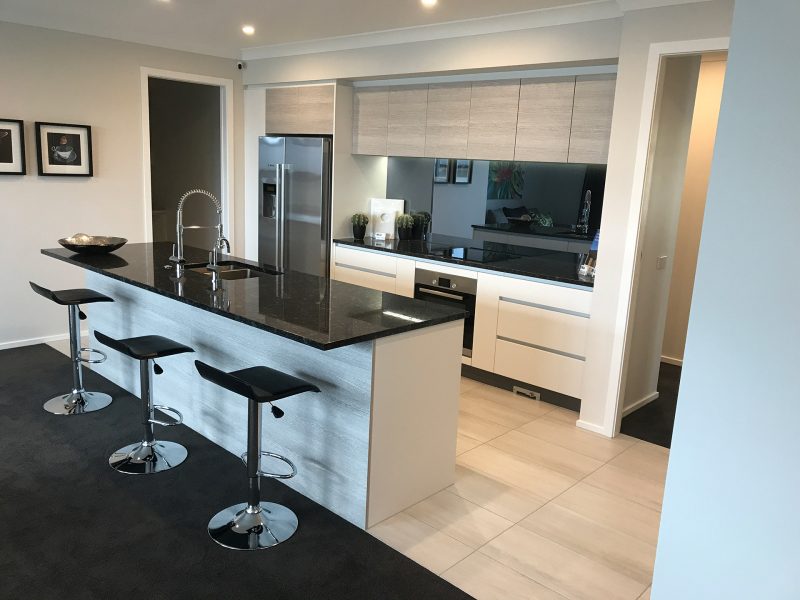 Advantages of granite
As granite is porous it is recommended that it be re-sealed on an annual basis. Kapiti Benchtops can help with this process or provide advice so you can do it yourself.
Key advantages of using granite:
Unique – Offers a variety of different patterns of veins, specks and swirls
Durable – Extremely resistant to everyday use
A natural product which is timeless
Sanitary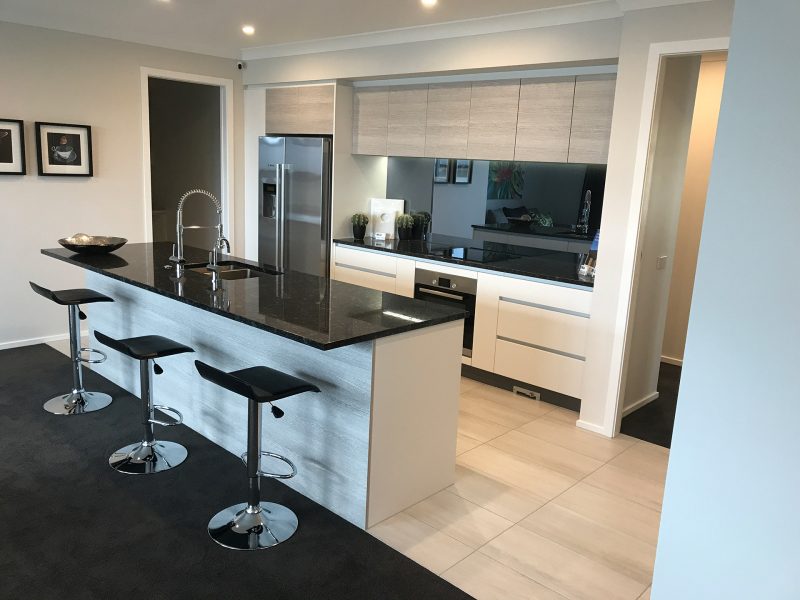 Granite colour range
Angola Black
Black Pearl
Tan Brown
Bianco Sardo
Paradiso
Prada Gold
Steel Grey
Process
Choosing Your Stone
Please contact us to discuss your benchtop requirements. We have a selection of stone onsite that can be viewed to help with your stone choice.
Quote
Once you have made your selection a quote can then be provided. We offer a free measure and quote service for the Wellington/Horowhenua regions. Alternatively, you can provide us with your own measurements for an estimate. Once the quote is accepted, we will ask for a 50% deposit before templating can proceed.
Template
To get an accurate fit, one of our team members will visit your home and make a custom template. Please note that to do this, removal of your benchtop is necessary.
Manufacture/Install
Once your template has been completed, our skilled fabricators will manufacture your new benchtop. You can expect approximately one week's turnaround from template to installation.
Care and Maintenance
Please read the following documents for care and maintenance of your stone benchtop:

Timeframe
You can expect the fabrication of your stone benchtop to be completed within three weeks.
Warranty
As granite is a natural product and millions of years old, the material itself is not warranted. However, Kapiti Benchtops offer a warranty of five years on workmanship. This warranty applies to damage caused by faulty or improper fabrication and installation.